Just a few observations about the BET Awards:
D.L. Hughley was about as funny as constipation last nite. He had a few moments, but overall it was like his old shtick from a decade old edition of Comic View only not as good. But hey, if he's still getting hosting gigs, he must be doing something right. That or Mo'Nique asked for a break.
Also not funny was the award show banter — minus Niecy Nash, of course.
Where were all the winners? For the few awards they actually handed out at the BET Concert Awards, most of them didn't seem to show up. Did folks wake up Tuesday morning and say, "I ain't going to that shit?"
Everyone needs to give it up to Michael Jackson, because even when he's not there he's still the star of the show. Ne-Yo needs to send Michael a check for recreating the "Smooth Criminal" video last night.
Negro Please Quote of the Night: "We're blessed to be in T-Pain's presence."
Someone should ask Kanye what it tastes like. Probably beef flavored Ramen noodles, weed, red Koolaid, and bad breath.
That other comment he made: "I'm one of the king's right now, so my opinion counts" – there's so many different reasons to laugh at that.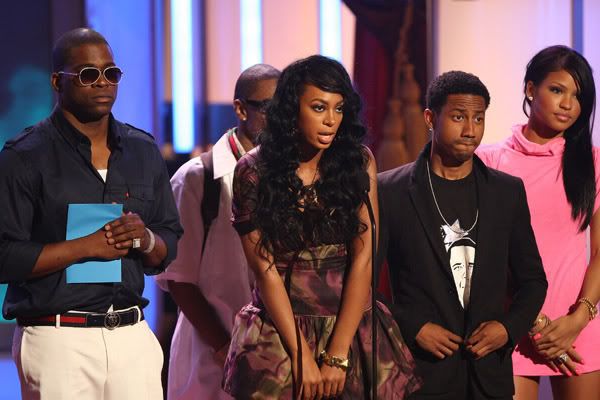 This is "Generation Next?" Should I take a deep sigh now or at least be grateful that Soulja Boy plans to vote (take that, Nasir)?
Keyshia Cole looked great, but sounded like Frankie fresh off a pipe run. And she was doing so well lately. No Longer Lil' Kim was irrelevant – and didn't they bring her out with Keyshia last year?
Alicia did well. One of the highlights of the night. Lil' Wayne seemed timid for him. I enjoyed "A Milli," but overall very average for him. Same for Jill Scott.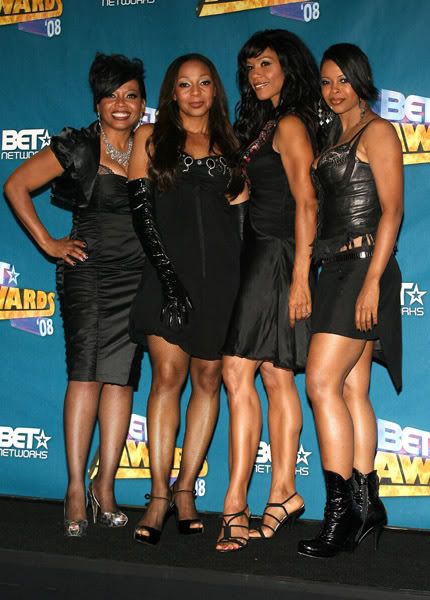 Yay. It was good to see SWV, not necessarily hear them. I loved the group, but Coko was not on it yesterday. T-Bone looked like she had just woken up. Chilli looked so happy to be on stage. Enjoy it while it lasts, Frosty.
Usher: Oh how the mighty have fallen. Whatever that odd note was at the end sounded like back pain. I enjoyed Old Jeezy more. I hate "Love In This Club" now, by the way. He should look into a retirement villa. Bring Nelly.
Rihanna sounded really good. Go her.
No disrespect to T-Pain, because I applaud his hustle, but am I the only one who finds him incredibly corny? He still reminds me of the oldest Gummy Bear/an Ewok.
And now for the best of the night:
I am so glad that John Legend didn't take part in the Al Green tribute. If he was that boring just standing on stage, I can only imagine his performance. Whatever planet Maxwell flew in from, revoke his visa and force him to stay. He killed it!
Last but not least:
I have nothing bad to say about Chris. Absolutely nothing. He and Ciara did very well. Speaking of Ciara, can someone please tell her she's sexy so she can stop trying to bounce her muscle butt on stage to prove that she's ultra-feminine and sexy. Y'know, because selling sex is what makes you oh so different.
As for that post-show goes: That's the best Ciroc commercial I've ever seen. As a matter of fact, this blog entry is brought to you by the great people at Ciroc Vodka.
Yeah, I'm done now.