I understand with the economy officially entering the first four circles of hell one must save wherever they can, but can any of the female readers explain to me why Koolaid should dual as hair dye?
I've never understood it, and unless someone really breaks it down for me, I doubt I ever will. If I didn't know any better, I would say T-Bone's friend scalped Angela Lansbury and dipped the tips of her hair in Big Red's cup before gluing that to her head. I might not be able to see people's faces the second my contacts pop out, but I got those suckers in right now and I'm not seeing the appeal.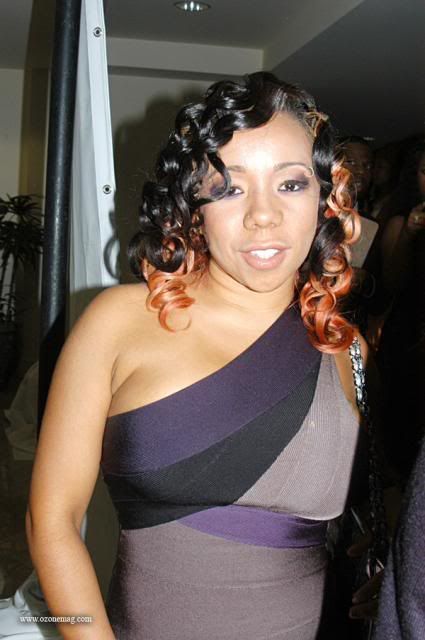 Then again, I might not be up on game. Apparently buying Raksha and Urishita's hair in New Dehli and coloring pieces of it with a genetic brand crayon is what's hot now.
I can even see the chalk head look being rocked more, but those other two, I'm still lost, ya'll.
Help me out, beauty school graduates.