She's got Slick Rick's eyepatch, the Roadrunner's hairstyle, the swagger of Zuul from Ghostbusters and enough fire to put down California for good, but I'm still bored out of my mind when watching a Rihanna performance.
I get that she's pretty and while not being a bugawolf is always a good thing, at the same time shouldn't her performances be more engaging by now? I was honestly more drawn to the fact that she looks like the son of Prince than anything else.
I gave her props for no longer sounding like Billy Goat Gruff, but she still has the intensity level of a narcoleptic. In short, she is the Eeyore of Pop Music.
Now, I know you Rihanna stans are ready to get slick with me for backsliding, but it is what it is. She has to stop relying on pretty.
By the way: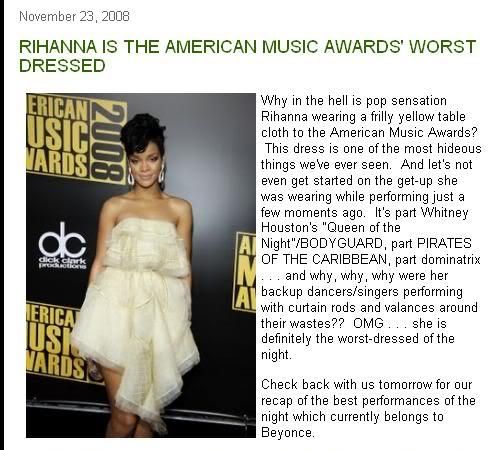 Oh bother.