1. When Trey Songz said his new album was his Off The Wall, did you stop and wonder was he Off His Meds?

2. Why is Ciara (the one with actual talent) becoming known as the assistant/friend/hanger oner of a woman who does nothing?
3. Speaking of Kim Kardashian's beautiful self, she would make an appearance at the opening of a door if invited, wouldn't she?
4. When Wendy Williams looks at the list of booked guests for her talk show, do you think she asks "Who the hell are these people?!" like the rest of us?
5. Is this Negro serious?
6. Will Grace Jones be the next one to bite Rihanna following this swagger jacking cover?
(P.S. It's hot.)
7. When is someone going to get Lil' Wayne fixed?
8. Why won't Capitol records let LeToya be great?
9. Was Timbaland mad at Jay-Z when he sent those beats in for Blueprint 3?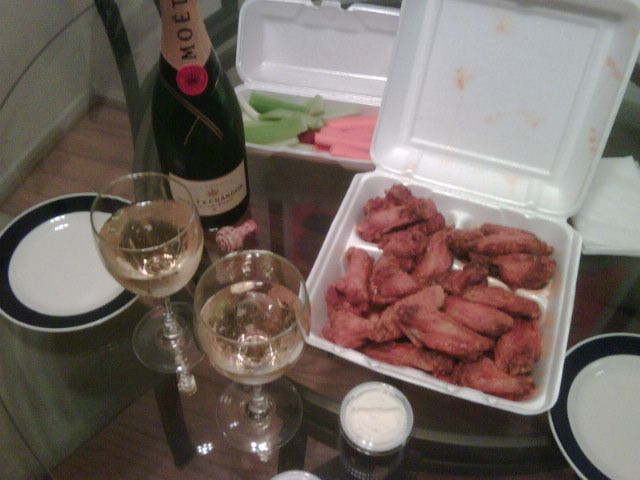 10. Does this look appetizing to anyone else?
11. Are Ren & Stimpy serious?
12. In addition to the doctor, should we call Buffy?
13. Why does Nicki Minaj talk like she's from the projects of Britain?
14. When will it dawn on people that most of them don't have haters?
15. Did Wheelchair Jimmy just refer to Trey Songz as the greatest R&B singer of our generation?
(Sidenote: Trey must taste like strawberries to Drake. That or cocaine. I think Trey is talented, but really?!)
16. If Michael Jackson were still with us, who would he bitch slap first: Joe, Jermaine, or LaToya?
17. With a new daddy announced every week how long before someone claims Bubbles is the biological father of Michael Jackson's children?
18. Though her songs have gotten better, since it's obvious Cassie can't buy a hit anymore, is it time for her to go model and/or invest in having Diddy's baby?
19. Is anyone else on Twitter tired of the faux Hallmark, fortune cookie-esque "wisdom" being spouted on there?
20. Can you feel it?