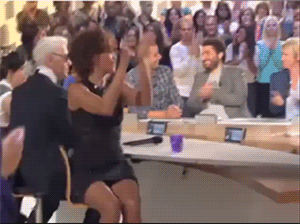 Alright, so after much delay I've finally settled up on the dotcom. Now, it's not exactly how it looked on Blogger and believe me I tried…and tried…and tried some more.
But, let's focus on the positive.
1. You can finally get the RSS feed. For a while folks kept pestering me about it and while I knew that having a working feed could only benefit me, I don't know much about coding. I know about as much about coding as I do making love to a pork chop and egg sandwich. Sounds weird? Good. That was my intention.
2. Easier to navigate. Believe me, trying to get around the site sometimes pissed me off, too.
3.  The font is bigger. Now, you won't have to ask me about what brand of contacts to by.
4. A dotcom sounds much more professional. Stop throwing shade now.
5. Insert your own comment here. Because I know some of ya'll got some slick shit to say.
Smile and as always, thank you for reading. Now please update your bookmarks and of course spread the word.
HELP ME HELP MYSELF BE GREAT!
Sorry for that caps lock. I felt the spirit of Kanye consume me.
P.S. Try to register to WordPress to leave comments. Make it easier for me.