Now that the fourth quarter has become the only time you can expect to hear new releases from the recording industry's biggest stars, it's usually the only time I get really excited about music anymore.
Yet, this year I'm not really as geeked as I have been in the past. Much of that has to do with no one releasing anything that makes me go, "Oooh, I'm going to drop it by the bar when this plays in the club." Or: "Damn, why did they release this? It's about to make me feel all mushy about…none of your damn business."
It doesn't help that ya'll collectively did not go out and support any of the people who did release good albums this year – Electrik Red, LeToya Luckett, Mariah Carey Cannon.
So I'm trying, but I'm not there yet. Still, let's have a discussion and pretend music is better than what it is. I'll drop names of big fourth quarter releases and you tell me whether they'll get love from your wallet, your hard drive, or the retirement home where their tired asses need to go.
Rihanna: Rated R
Depending on how long you've read my site, you know I have a love/hate relationship with her. Well, more like indifference then boredom and now acceptance. I eventually bought her last album (which is quite good) and I find her audition to be the new Grace Jones somewhat intriguing (though mainly for comedic reasons).
However, thus far she's yet to release anything that's wowed me. "Umbrella" was an undeniable hit and none of the recently leaked tracks have yet to match it.
I don't find "Russian Roulette" to be the welcoming music to the seventh circle of hell like others do. Such talk should be left for the short yellow bus or the Times Square train station. But, it's not all that moving either. She gets a point for stepping it up vocally, though it's not something I'll ever rush to hear. Same for "Wait Your Turn." That's OK, too, but it's about as exciting as a colonic. "Hard" aka "Diva Part 2" is better, nevertheless my interest in the album has waned a little.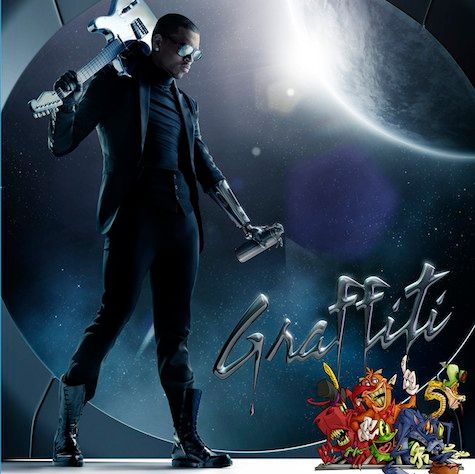 Chris Brown: Graffiti
His album cover reminds me of another issue I've always taken with him: His image. It's not as polished as it could be, thus leaving himself open to smart asses like me. Lucky for him he's a short haired, thick, red bone (thank you, Lil' Wayne) so people give him passes. No matter, though, he can rock the "Just Fine" leggings and Sasha Fierce arm all he wants – the picture isn't that bad and it seems to be a reflection of his personality, which is what we say we want from artists, right? Moreover, with the success of the penile "Upgrade U," I think he's proven he can overcome a little adversity.
I'm curious to hear this solely because I want to understand why I should. This boy sings and women wave like the ocean and men put dents in desks. I do not, but he's obviously not going anywhere. The least he could do is give me an album I'd actually like. Waiting.
Alicia Keys:  The Element of Freedom
I hated her last album. To the core. She took the one quality that I liked about her – she appreciated soul music – and traded it in for a U2 inspired sound no doubt an obvious play to crossover even more and get an Album of the Year nod from NARAS. It didn't work so what does she do? Recreate "No One"  (to her credit, this song was huge…meh) for her underwhelming, underperforming first single and channel Prince yet again for its follow-up.
She's not the best singer, I never bought her image, but "You Don't Know My Name" always reminds me to still have interest in her. I'm obviously not getting that on this album, but I still want to know just one she's offering.
So far this album seems like a snooze. If I were her I'd do a cover "Boom I Got Your Boyfriend" and tell the critics this album was a reflection of her inner soul. Or whatever bullshit 'deeper' artists like to say when they want Grammys.
Usher: Raymond vs. Raymond
Minus the debut (which is actually quite good), this was the first Usher album that I refused to buy. It might have spent 36 hours on my hard drive in full. The last one was a love letter to Tameka, so of course post-breakup it's a kiss-off to her. I find "Papers" tacky and a lazy way of recreating "Confessions Part II" – a song I never liked to begin with.
If any of the recently leaked tracks are any indication of what's to come from the new album, Usher might as well start humming Chris Brown's "Winner."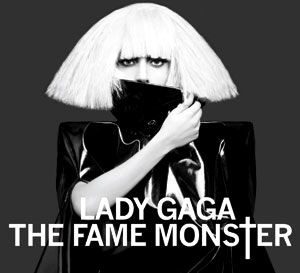 Lady GaGa: The Fame Monster
By now you know I'm Goo Goo for GaGa so I'll be buying this. She's the only pop star that's actually interesting because of the things she says – a quality that means a lot to me. "Bad Romance" is great, "Alejandro" is a nice play cousin to Madonna's "La Isla Bonita," and I'm dying to hear "Telephone" with Beyonce. No need to sell me on this. I'm ready.
Britney Spears: The Singles Collection & Janet Jackson: Number Ones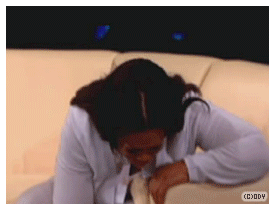 Lil' Wayne: Rebirth & 50 Cent: Before I Self-Destruct
No one wants to hear Wayne the rocker; no one wants to hear 50 Cent at all.
Mary J. Blige: Stronger
As much as I love Mary (read here to learn one reason why), I forgot her new album was coming. "The One" was cool, but much like the review I wrote her last album, I gush about it one minute then three later forget I ever heard it. I'll support her as always, but for me, the issue has never been that she's no longer sad that makes her music lackluster. It's that it lacks her trademark soul. But, she needs her endorsement money so sing with Bono, Blige.
Eminem: Relapse 2
Who are you people still listening to his music?
Gucci Mane: The State vs. Radric Davis
Gucci Mane often makes Silkk The Shocker look like Nas, yet I yell out "Gucci" at random times during the day. Would I give him money? No. Will I probably be the first to scare the melanin-challenged by blasting his shit? Yep. You can catch me jiggin' on the street to "How Bout U" now. Had folks waving. True story.
Beyonce: I Am Yours
I saved the Queen for last. I did not enjoy her last album all that much (a little too adult contemporary, not nearly as personal as she pretended to be), but I've been waiting for a live album from Beyonce for years. I've always hated people who claimed she cannot sing. This DVD/CD will give them reason to shut up. For half an hour anyway.
I've left some people out, but in my defense, they probably suck. But if you know of someone who doesn't, tell me now (share a link), and hit me on the aforementioned.