First off, let me wish each and every one of you a happy and prosperous New Year. May your bills be paid, your blood pressure remain below sea level, and your jigs be plenty all up and down 2010.
OK, now that we've gotten those pleasantries out of the way proceed to pay very close attention to this video:
Meet 2010's first fail, folks.
Now truth be told I like Rasheeda. I'll always appreciate her for the classic "My Bubble Gum." I like the song so much that I might write it in my will that it be played at my funeral. But that song was three years ago and even if Jesus's mama decided to come back and hop on the remix now it wouldn't be enough to excuse even a second of this two minute tribute to nonsense.
I noticed on the remix to Candi Redd's "Independent Bitches" that this Georgia peach was starting to sound a lot like my favorite Queens by way of the hoods of Scotland rapstress, Nicki Minaj. In her defense, after listening to Nicki Minaj for a while it's kind of hard to not start speaking in your own make believe accent. However, this is doing the most and we can't encourage her. Especially when she's so comfortable with hers.
"I'm that new it girl, minus the fake butt."
Is anyone feeling what I'm feeling?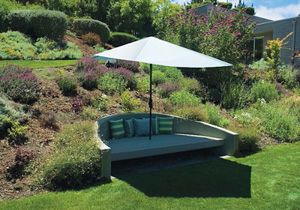 How dare she make a video looking like Nicki Minaj's sad older sister and then try to get slick about it.
This video reminds me of some other resolutions I forgot to include in my last post.
Here they go:
1. Stop trying to be different. Nine times out of ten you end up looking like every other fool failing miserably with the same objective.
2. It's hard to copy folks in the era of YouTube and blogs. If you don't know who you are and feel like copying somebody, go dig through Big Mama's old records, not World Star Hip Hop. At least try to fool people.
3. Be creative with three dollar budgets. Or at least use someone's credit card to get yourself a flip cam. Also if you need to use someone's Macbook to create a better video, ask someone. Don't be too prideful. Windows Movie Maker and a insincere prayer clearly can't work miracles.
4. Say what you mean and mean what you say. As in don't rhyme, "I don't sound like her/I don't look like him." The hell you don't rocking a remix of Elton John's shades and using Nicki Minaj's voice to make Angel Lola Luv "boss bitch" like claims.
5. Think before you release something. Otherwise smart alecs like me are going to have a field day.
I suggest Rasheeda hit the candy aisle at the grocery store and get some inspiration for her next one hit wonder.
Let this be a lesson to each of you: Don't be on that bullshit this year. Go forth and do better.