And some of you all complained about Nicki Minaj (for the record, I stopped and joined the Nicki nation).
Meet, Hazel-E, some LA-based rapper I only discovered yesterday after randomly clicking on her video link.
Let that be a lesson to you: Curiosity can lead to some downright stupid decision making.
At first I couldn't tell if this video was for real or some sort of parody. Given popular music has become a sub-genre of comedy in itself over the years you now have to give artists the benefit of the doubt.
Consider that stupid choice number two.
I found Hazel-E's My Space page and she doesn't come across as the chocolate + estrogen answer to Weird Al. With songs called "Pop My Butt" and "Bitch U Can't Get These Shoes" I'm assuming she's serious with this gimmick.
And as far as said gimmick goes, based on her posted Q&A it can be best summed as Nicki Minaj's annoying cousin from out of town.  The Skipper to Nicki's Barbie, if you will.
Case in point:
Q&A: Okay, we got all of that now tell us why should people listen to you?
H-E: My music is fun! Nothing about it is to depressing or to serious…it's about loving the life you live and being fly while doing it…it'also sheds light on the Hollywood life that everyones wants to know about or be about! Weather you are in but fuck Idaho or high in the Hollywood Hills you will be able to relate to Hazel-E in one way or another…oh yea and I don't hold my tongue for nobody!

Q&A: Who are you as an artist?
H-E: Diva first, Hotty second, retro and trendy from city-to-city. I love pop culture and duh I'm a Valley Girl…and whatever stereo types that you think of when you hear that, yea I'm all of it! Clueless is my Fav Movie, I'm the Deon of 2009!

Jesus be a proofreader…and a clue.
Meet reason #1-15 why despite being happy that I took a leap a faith and moved to LA one year ago exactly today, sometimes I want to bitch slap a clue into half the population.
See below:
Q&A: Who have you worked with in the industry?
H-E: Twista, Idris Elba, Tank, Trey Songz, Melody Thornton, Slim Thugga, Terry Kennedy, Teck $, Kevontay Jackson from 3rd Storee, Ne-Yo, Juelz Santana, Bobby Valentino, Meagan Good, Melyssa Ford, Tocarra, Jill Marie Jones. The list goes on and on but should I continue to pop collars?
I bet she thinks everyone reading is magically impressed now.
Say it with me ya'll: Girl, bless your heart. No one cares.
In fact, use a double negative with it. Say: Girl, don't nobody care.
Or do they? Judging from the comments left by the people who troll World Star Hip Hop, Valley Girl did make an impression with some.
i see titties!!!….. What did she say?
He's going to do something that starts with the letter B to this song/video, but it's not the word buy.
I LIKE THIS SHE PROMOTING INTELLIGENCE NOT WHORISH LIKE NICKY MINAJ………..VALLEY GIRL IS THE MOVE……..FROM THE EAST COAST
Obviously that's Hazel-E's cousin that's hard of hearing.
I don't no why Megan was in this might be her Cousin but, As a 27 year old Man with a Foot Fetish I was luvin her feet in this alot!!!!!!!
Might want to look into giving your big toe the spotlight on your album cover, dear.
Hmmm, inneresting. I think I get it. And for some strange reason, I really dig it. I'd rather hear this nonsense than that Nikki Minaj nonsense.
You got one, Hazel-E.
Or more because a friend, (Hi, Stiletto Jill), has informed me that Hazel likes to retweet everyone who loves her.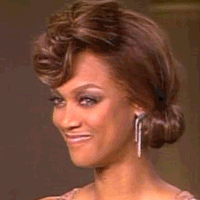 Maybe in the 818, but outside of that area code, I have a hard time believing this will spread across the country.
I'm really happy female rappers are trying to make a resurgence, but I can't take too many femcees packaging themselves as a black version of a doll that comes in plastic.
Now if you'll excuse me, I'm about to go blast "U-N-I-T-Y" then be a total hypocrite and blast Hardcore. Ya'll can have this girl.