It doesn't take a genius to figure out that these folks are beefin' over the recent Supreme Corp. (that's not a typo) decision that corporations have free speech rights as granted in the First Amendment of the Constitution, and therefore are free to make it rain without restraints on the U.S. electoral system.
Obviously, that Minnesota woman carrying the shovel didn't appreciate homeboy's quip that we need to send out a special prayer to Ronald Reagan for leaving us with this staunchly conservative and pro big business court. I might have been tempted to swing batter batter on that ass, too, after a statement like that.
I'm sure if Trick Daddy'd lil' cousin would have behaved himself better than there would have been no need to pull out the weapon. Lucky for him the subject of Obama's proposed spending freeze didn't come up. I imagine the conversation might have shifted quickly to an impromptu NRA rally had that happened.
Or maybe I'm out of my damn mind and just need to accept that this is just another instance of hood shit – only in the presence of white shit on the ground.
But, isn't my scenario much more fun?
I saw this clip yesterday and just knew I had to use it, but I couldn't think of a good reason why. Then I woke up this morning and starting pursuing the usual sites and it hit me: "Damn, I sure want to hit a lot of people right now."
Not with a shovel, though. I can't afford the court fees right now. Rent is due on the 1st. Ya'll understand.
I wouldn't mind smacking some sense into a few people with a fly swatter, though.
Sounding off:
1. The Supreme Court
On what parallel universe is the plight of the corporation comparable to that of the slave? That assassin comparison by Republicans aside, have we not already seen the damage big business does to the electoral process? I already think most voters are uniformed twits (maybe not most, but surely the ones who were ready to riot if the State of the Union preempted the premiere of Lost). Now it's going to be all the more easier for companies to slap a jingle, jig, and big face on a campaign ad and fuck shit up for the rest of us.
I won't wish illness on anyone, but I wouldn't be mad if Samuel Alito, Clarence Thomas, Antonin Scalia all caught a case of the Benjamin Buttons so they can be replaced by someone with some damn sense.
2. Kelly Rowland
I really want to route for this girl, but you're not going to get far stateside performing like this. Not that I managed to watch the full thing or anything. Even I'm not that big a masochist. Try to give her two minutes of your time and you'll see what I mean. I'm happy she's got the "give us free" grin on her face after sending her Mathew on his way, but c'mon nah, Kelly. I've never heard that big a crowd so silent.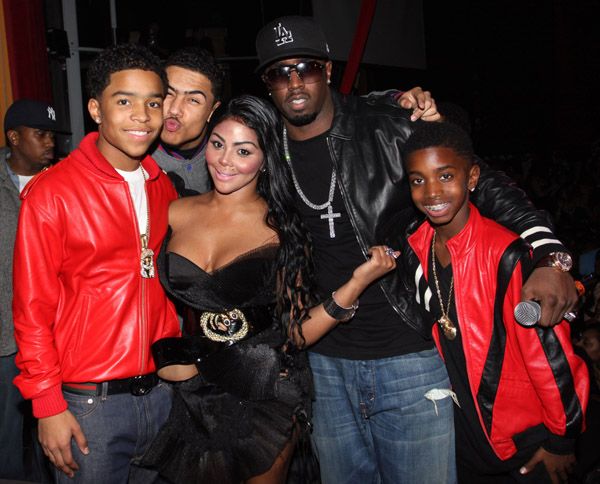 3. Lil' Kim
This girl looks like suki yaki hot saki soup…you sock it to me…I'll sock it to you with Martha Washington's foundation. Black history month is coming up, people. Someone pull this talented lady to the side, pull out the swatter and smack the black pride into her.
4. Andre Bauer
Meet South Carolina's lieutenant governor:
At a town hall meeting Thursday, Bauer, who is running for governor in his own right now that Sanford is term-limited, said: "My grandmother was not a highly educated woman, but she told me as a small child to quit feeding stray animals. You know why? Because they breed! You're facilitating the problem if you give an animal or a person ample food supply. They will reproduce, especially ones that don't think too much further than that."
Naturally, this white guy named Andre is a child of divorced parents who used to eat free lunch himself.
5. Tila Tequila
I never watched her reality show, but from my understanding she became popular for having a lot of friends on MySpace. Isn't MySpace so low on the totem pole that even BlackPlanet won't acknowledge its existence anymore? Shouldn't the world take the hint and stop giving this girl gas? I respect her hustle and keeping her name out there for having no discernible talent, but she creates these spectacles with football players and plays off the death of people for attention. Why does this girl matter and more importantly why does anyone still care? I don't get it nor do I ever want to.
Swat her and whoever tries to interview her next.
6. Teeny
Fantasia's show takes the musical ambition of Monica: Still Standing and combines it with the section 8 qualities of Keyshia Cole: The Way It Is. I'm not her accountant, so I can't tell Fantasia that it's not wise to spread one check on six people. But, I can say that her older brother Teeny is an embarrassment to black men with a work ethic everywhere.
Is there anyone out there who doesn't want to slap the stereotype out of this dude?
7. President Obama
Yeah, yeah, I still like him, yes he should can and all that, but Rachel Maddow explains concerns about his new direction better than I can:
Visit msnbc.com for breaking news
The good folks over at Post Bourgie did a pretty good job of offering analysis, too.
On one end, maybe it's fair to say this country needs to cut back on spending because that it will help prevent our grandchildren's grandchildren from being marred with debt. On the other hand, with so many economists practically cursing out the president (in the non use of expletives, smarty pants way of course) for this something seems amiss.
I am expecting some sheer brilliance tomorrow when Obama delivers the State of the Union. He's pissing off too many people not to.
8. Whole Foods
Whole Foods will offer steeper employee discounts to people with lower BMIs. […] Whole Foods CEO John Mackey explains the program in a letter, reproduced below. Apparently it's part of an initiative to reduce health care costs, which is interesting since Mackey is against the health care reforms that would actually reduce costs for all people.
Which translate into some program where employees with lower BMIs get a greater discount on healthier food. Shouldn't it be the other way around?
Read more here.
9. Flo and Natalie from Bad Girls Club.

As if the world needed another Amanda Perez.
Oh and Miss "I Run LA:"
10. To any of you that said I look like Que from Day 26.
I didn't forget. To those who said Lil' Duval, I just pray for better eye care.
I'm not advocating violence, just common sense. If you don't want to swat, hope a tiny pebble from the sky falls.