1.  Lil' Kim's birthday just passed. Have you paid homage?
2. Doesn't Kourtney Kardashian's boyfriend, Scott, look like an 80s villain from Revenge of the Nerds?
3. What the hell is a Dez and why should I care if Mario is (sadly) using it for attention?
4. Has anyone else been disappointed with the final season of The Boondocks?
5. How long before Mel Gibson announces that he's going to rehab to seek treatment for being a racist and misogynistic jackass?
6. At this rate, would anyone be surprised if McDonalds came up with a new dance to promote a Big Mac?
7. So no one wants to tell Ciara that she needs to give Jazze Phae a call?
8. Is it me or are the strangest things in life always found in a public restroom?
9. Shouldn't "Make Up Bag" be the national anthem for dontdatehimgirl.com?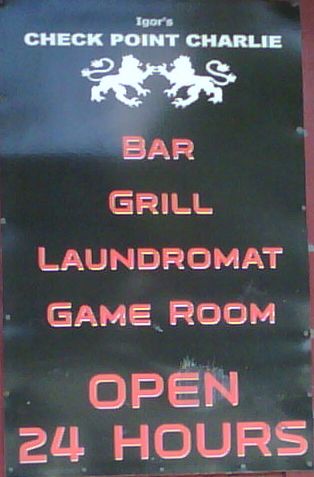 10. Is this the new one-stop shop (shout out to New Orleans)?
11. Can we send both the Tea Party and the "new" Black Panthers to some island far, far away from every facet of the media?
12. One day people are going to realize quasi-fame doesn't necessarily pave the way to a check, right?
13. Does Jesus have to hop on Jay's next album to convince folks that he's not apart of some devil worshipping secret task force?
14. Speaking of the Illuminati, given the state of Rihanna's American tour, is Satan mad at her?
15.  Although the vultures are still swarming around the headquarters of the four major record labels, album wise has 2010 been an OK year in music?
16. Are ya'll serious with "Pretty Boy Swag?"
17. Even though it's clearly blown up in her face, why were people so willing to make fun of Mary J. Blige for wanting to go to school?
18. Would people realize that not everything is a sign of the Apocalypse?
19. Are any of the words that come out of Roscoe Dash's mouth English?
20. Have you supported the wonderful writer and super sweet, Aliya S. King by purchasing her debut novel, Platinum, yet?