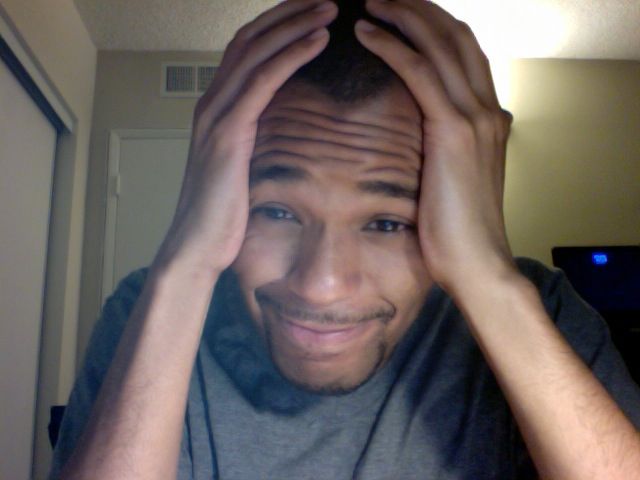 I believe that's been my expression for a few days now. I think it's what adults call the worries of working. Believe me, it's overrated. As I get over that and myself, allow me to run ya'll a couple of updates.
One, if you're interested, I'm doing a radio interview for a Blog Talk Radio program called The Gay Agenda.
A reader was nice enough to reach out to me and after much delay (mainly my fault), I'm going to do the interview. Will be talking entertainment, blogging, politics and – gulp – me.
If you're interested in listening in or sending questions, you can find information for all of that here.
I'm not really sure I have a gay agenda outside of the desire to be treated as if I don't have a toe growing out of my ear and spreading Beyonce's love so we'll see how this conversation goes.
The write up for me sounds super duper nice. Almost too nice. I was referred to as an LGBT activist. One week I'm deemed a comedian, the next an activist. Maybe this is the path I'll ultimately take but until then, I'm consider myself a writer in need of a book deal (but I need to shut up and get my proposal together, coming…I swear), and a spiffy brownstone in Brooklyn. Oh, and silly things like health insurance (with a job that won't cause me to need it for rehab).
But yes, I'll be on the program tonight between 8-9 pm EST. If you're on West Coast time, it's two days ago.
People are learning I'm alive. What a reason to jig, get it big.
OK, with that said next topic.
I wrote a piece for Aol News about the "ebonics" translator. I think the title is silly, but I find the criticism even sillier. It seems the DEA is being practical versus political. If you'd like to read why I feel that way, click here.
Last and certainly not least, I hope you have rocked the boat, worked the middle and changed positions in honor of the late Aaliyah.
Yes, some people are fans come lately, no, she wasn't an opera singer but why do people feel the need to say this every single year?
She was talented, beautiful, and most of all, seemed genuine. And she kept her business to herself — a lot art in entertainment if there ever were one.
Her last album was so well put together and it's unfortunate we didn't get to hear more from her.
God rest her soul.
Alright, so that's everything. Updates to come tomorrow. If not, feel free to curse me out.
OK, you can go twirk now: