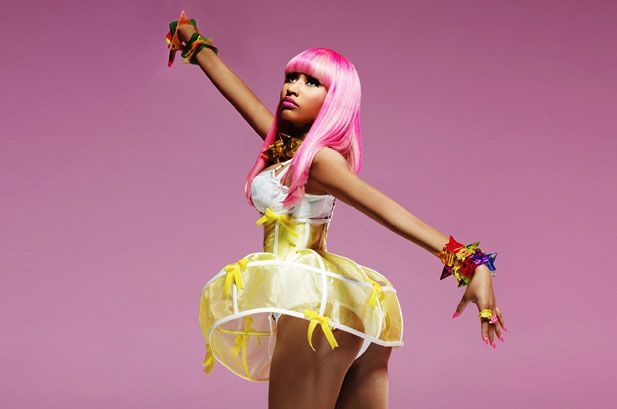 My initial reaction to Pink Friday mirrored that of my second impression of the artist behind it.
The first was far milder. I discovered her by way of blogger, Kid Fury, who posted a video of Nicki Minaj's "Tha Jumpoff 2007" on his site.
At that period of Nicki's still very early career, the comparisons to Lil' Kim were far more credible. It was clear the Queen Bee turned bitter pill influenced young Nick. That didn't make her a bad rapper, but if you grew up under the original wave of Lil' Kim and Foxy Brown there might not have been very little incentive to get you to care about what looked like their sequel.
Two years later, with her theatrics, multiple voices, and sleeker look Nicki Minaj left you no choice but to be somewhat curious and feel some way about her once she finished her part of BET's Cipher at the 2009 BET Hip Hop Awards.
Many would prove later themselves to get lost in the colored wigs, but Nicki's performance in the cipher suggested that she was now more intrigued with the character driven delivery of emcees like Busta Rhymes, ODB, and Ludacris than the overly sexual female rappers she first compared to.
I still dismissed her and her shtick as a bit obnoxious, but as she became increasingly unavoidable I decided to look past my initial grievances and biases about female rappers and give and her music another chance.
I'm glad I did so because it didn't take long for me to fall in love with the very things that previously irked me.
And while I may not exactly be in love with Pink Friday, I'm far more receptive to it now than I was the few hours following my first listen.