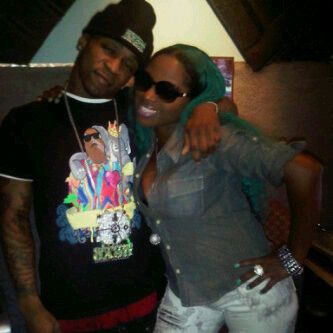 1. Could someone explain to Foxy Minaj Brown that a female rapper – an aging one at that – using the word faggot is about as smart as giving the president of PETA a gift certificate to Outback Steakhouse on her birthday?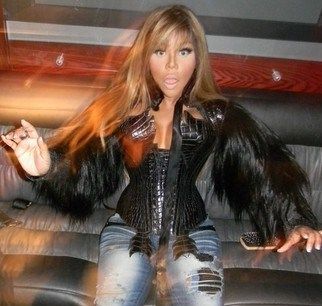 2. Is anyone else hoping that we'll get a side-by-side shot of Lil' Kim and LaToya Jackson sometime in the near future?
3. Even though it was an obvious fake press release, who else read the story about Omarion being bisexual and shrugged, "And water is still wet?"
Bonus: Does asking that question totally nix my chances of having sex with him?
4.  Can someone go ahead and rent Girl, Interrupted for Raz-B so we can get the rehabilitation process started already?
5. Now that her debut album is certified platinum, what do you Nicki Minaj naysayers have to say for yourselves now?
6. If you don't know much about Lil' Boosie should you be allowed to use the word "ratchet?"
7. Must Jennifer Hudson always scream at us?
8. How much more will it take to get Team Breezy to stage a Twittervention for Chris Brown?
9. When Lauryn Hill tells the crowd that it's okay to wait three days to see her perform, do you think God is somewhere thinking, "Bitch, get out of my seat?"
10. She's a cute girl, but who else thinks it would do Royce Reed some good if she went playing in her sister Lisa Turtle's closet?
11. How can people not love Camille Grammer?
12. At this point wouldn't it be great if Chilli just started an account on blackpeoplemeet.com and called it a day (thanks, Mimi)?
13. Since NeNe Leakes is now an entertainment journalist and Snooki is an author, how much longer will it be before Frankie becomes an op-ed columnist for the New York Times?
14. He seems nice and all, but doesn't it often seem like Andy Cohen only met black people four months ago?
15. When will black women realize that the likes of Steve Harvey, Hill Harper & Tyrese are only there to profit off their desires, not solve their actual problems?
16. Why don't we hear about the damaging effects of last year's oil spill in the Gulf of Mexico anymore?
17. As nicely done as Marsha Ambrosius' "Far Away" video was, does anyone else worry that the image of two black men kissing means it will never make it on air?
18. Can we please tell Kim Zolciak's assistant, Sweetie, that's we's free nah and that she can change her name to Mo'nique or something?
19. Is Britney Spears ready to really bring it again or will she need a Four Loko for "inspiration?"
20. How much longer do you think Keri Hilson is gonna remind us that she's pretty?