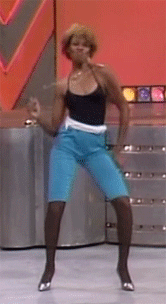 Typically, I'm all for people twirking something on the weekend (or during the week because it's best that way, depending on where you live), but I have to say if you went to the following party on Friday I kind of hope you had the worst time ever: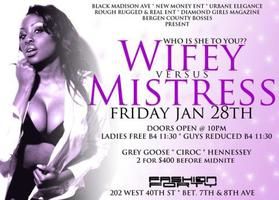 Wait, it gets worse. Check out the dress code:
********DRESS CODE*********
LADIES: CLASSY, STYLISH, CHIC, SUPER SEXY, HEELS ARE MANDATORY, DRESSES, SKIRTS

MEN: BUTTON DOWN SHIRTS OR POLO SHIRT, SWEATERS, JEANS OKAY, DRESSY HATS, SHOES/LOAFERS, PRADA/GUCCI STYLE FOOTWEAR, BLAZERS, **ABSOLUTELY NO-FITTED HATS, NO T-SHIRTS OF ANY KIND

¤ TO MAINTAIN THE INTEGRITY OF THIS EVENT DRESS CODE WILL BE STRICTLY ENFORCED ¤
Nothing screams class like footwear you can't afford to stunt at a party themed after which version of the 'other woman' is truly second best.
Yeah, this makes me want to bippity boppity boo a number of your black asses out of my race.
I don't like wishing bad things on people, but in this instance can I get a pass? Like, I hope the liquor at this party tasted more like Dasani than Grey Goose, I hope the DJ played only new Nelly (that ballad especially), and as a matter of fact, just as the party started poppin' I hope the fire marshal kicked everyone out.
Too bad I know none of that likely happened. I'm sure the liquor was strong (as it usually is at a hood event), the music was surely perfectly ignorant (just how I like it), and I'm certain the venue was packed beyond belief. In fact, it probably did so well that these parties will continue forever and ever.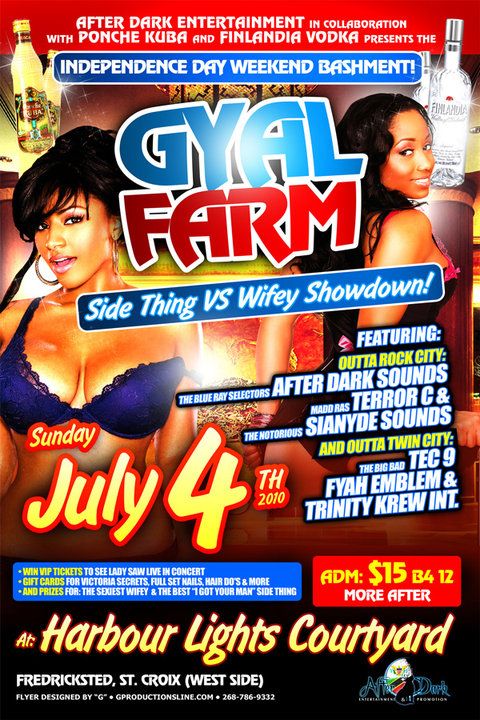 Oh wait, they have been.
Goodness, what is wrong with some of y'all? Did your mamas breast feed you with grape Four Loko? Be glad I don't have super powers.
I'm not surprised but I'm still disappointed in the growing number of people who celebrate the idea of wifey vs. mistress. Really? Who cares about a battle of nitwits between the jump off and the side piece? No one wins in that kind of fight but the gas station condom dispenser, the drug store owner that sold you birth control and doctor who may or may not have to prescribe you ointment and/or hand you a pamphlet explaining your options.
And dammit, in the end neither the wifey or the mistress are married. Why does that point continue to get missed?
This is what happens when people like Kat Stacks develop fan bases because X-list rappers have turned their vaginas into places that look like the Bat Cave.
This is also why I contemplate creating a spin-off race. It's either that or become a party promoter myself. For real, it doesn't seem that hard depending on what kind of crowd you're targeting.
Can't I just make up whatever sounds the simplest and slap it on a flier?
I already have a few ideas in mind:
"Indian Hair vs. Malaysian Hair"
"Ass vs. Titties"
"Nasty vs. Classy"
"White Meat vs. Dark Meat"
"Whore vs. Hoe"
"Felony vs. Misdemeanor"
"Basic Cable vs. Premium Channel Bitches"
"Spits vs. Swallows"
Am I on the right track? Feel free to share your ideas.
Now, if you actually went to this party last Friday and I offended you, I would say I'm sorry but that would be a lie. I'm not sorry and if you really did attend that event after you go and email this link to your homegirl who went with you I hope you go sit in the corner and think about what you've done.
Gon' now. Start feeling bad for yourself already.