These days I enjoy Ciara about as much as a dyslexic likes a surprise spelling bee. Even still, after watching this interview, I have to say from the bottom of my detachable heart: Don't listen to Rodney Jerkins, Ciara. At least not completely anyway.
When asked about Ciara and her dusty Starkist can at the 99 Cents Store career she currently has, Rodney told Rap-Up: "She has to get back to where she started. You know she had a lane that was specifically hers. You know that ghetto, urban lane with the 808s. No female was doing that and she had it. I think [if] she gets back to that, go back to the blueprint…"
If this were 2006 I'd be inclined to say listen to Rodney and his, "Sometimes you gotta stick to your formula and work at that," piece of advice.
But after Ciara's second flop I think it's disingenuous at this point to say, "All you gotta do is take it back to the hood." Wasn't that exactly her aim with Basic Instinct? And how well did that do again.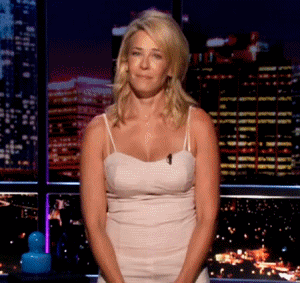 I thought so. With her career where it is she's going to need far more than an 808 to get back to musical relevance. Don't you worry, though. I have tips. Yes, I'm thoughtful that way.
1. Stop going to producers that everyone else is working with.
Ciara's problem – like so many other contemporary artists – is that she works with the exact same people as everyone else. And what does that lead to? Her stuff sounding generic, especially when compared to productions handed to more successful artists. CiCi, what makes you think The-Dream is going to bring you back when he's still shooting to score Beyoncé's first single on a given album? Janet Jackson worked with Jimmy Jam & Terry Lewis forever, and though there have been some missteps here and there, at her peak she crafted a sound that was her own. Teddy Graham got you a mini-hit, but remember when you had people of various races doing the 1, 2 step?
You need to hit the backspace on your pride, set up a Gmail account, and ask for beats via Twitter and that MySpace thing if it's still open. Hell, post and on ChristianMingle.com while you're at it. Go anywhere where anyone typing as a steady pulse. Now.
2. Stop trying to be a fucking Kardashian.
I know it must be fun to hang around with Kimmy Cakes, but why is Ciara so geeked up to be on that show? And LaLa's? Why aren't you shopping for your own show, Ciara? I mean, call it something like The Pop Lock Back To The Pop Charts. Whatever. Get your own. Stop running behind them. I've seen those paparazzi videos of you and Kimberly. They think you're her well styled driver. C'mon nah.
3. Escape the matrix.
That dance is old. Older than Harriet Winslow's prom queen crown. We're over it, and honestly, we're over that same old booty pop, too. You were the girl not named Beyoncé who was giving us an alternative to what else was out there. At this point, though, Beyoncé has upgraded her dancing routine more so than you have in the past few years. You should be looking in the mirror going, "Heavens to Murgatroyd" about it.
All hope is not lost, though. Rihanna still dances like she died three weeks ago, Britney doesn't even bother moving her legs anymore, and while Beyoncé has certainly gotten better and is killing all you lessors there's still room for a Damita Jo 2.0. That is, until you some 18-year-old graduates high school in a few weeks and gets signed after a well-liked "Pleasure Principle" performance on You Tube. Then it might be a wrap. Hurry up before that happens.
4. Become likable.
You're not and that's why a lot of people have turned you into a joke. That Rihanna crack you made on Fashion Police. Where did that get you? Don't even try to remix the outcome in your mind — it was bad. You lost.
5. Make some damn hits.
This should go without saying, but after recalling your last two albums clearly I still have to say it.
That's all I got. Again, you're welcome. So, I'm gonna be too busy tithing at another's temple to keep up on your third comeback attempt, but good luck, girl.