I have to be honest: I've never given a damn about Halloween. I've only dressed up it for once in my entire life. I believe I was six-years-old and was dressed as Buster Bunny from Tiny Toon Adventures. Since I had and continue to have big ass teeth, it worked out beautifully. People keep me asking me every year if I'm going to dress up and I offer the same reaction: hell no.
However, in order not to be a Halloween's answer to Ebenezer Scrooge completely, I've decided to bring back "I Know You See It." I have a knack (or problem, depending on your perspective) of successfully comparing celebrities with random cartoon characters or miscellaneous child-like figures. This is as close to me celebrating today as you're going to get. So enjoy it.
Kris Humphries: Vigo from Ghostbusters II. A second suggestion comes courtesy of a friend: "He looks like the master's son on a slave plantation." Not sure how one dresses up like that, but I can make the connection.
Tamar Braxton: Janice from Dr. Teeth and The Electric Mayhem.
Laura Govan: Pumba from The Lion King, but only if he had anger management issues that caused him to constantly yell out, "Fuck Hakuna Matata" and sing Crime Mob's "I'll Beat Yo Azz" instead.
Gloria Govan and Matt Barnes: Those punk ass hyenas that helped Scar take out Simba's daddy. You could also suggest Gloria dress up like Timon while Matt can be Frankenstein following his successful completion of the Weight Watchers Program. It's a brand day, y'all.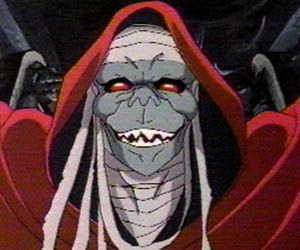 La Toya Jackson: The arch villain of The ThunderCats. I would pay money to hear Toy-Toy say, "Ancient spirits of evil, transform this decayed form to Mumm-Ra, the ever-living!"
Christina Milian: Gadget Hackwrench from Chip 'n Dale Rescue Rangers. You might have to squint a little, but trust me, there's something there.
Keri Hilson: Cruella DeVille. They have similar hair, similar attitudes, and similar fanfare among young children.
Herman Cain: I know everyone has compared him to Uncle Ruckus (including me), but the more I look at this guy (unfortunately) the more he looks like, "What if Col. Sanders had an illegitimate black child?"
Nicki Minaj: Jem. I dare you to tell me that Jem doesn't look like she's ready to sing about wishing she could have this moment for life (for life).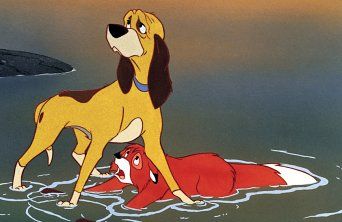 Jennifer Williams: The Fox from The Fox and The Hound. Note: I do find her slow-speaking self quite pretty. Still.
Evelyn Lozada:  A successful Taiwanese sex change operation. You don't need a picture if you've ever watched Basketball Wives, boo boo.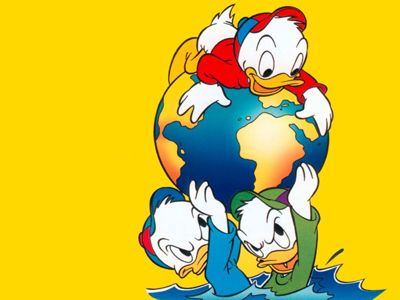 Chris Brown: Huey, Dewey, or Louie from Ducktales. Doesn't matter which one you pick, they each work.
Lindsay Lohan: Lisa Rowe from Girl, Interrupted. You don't have to squint for this one.
Oh and because I'm not a complete asshole, I have options for myself, too:
Dale from Chip 'n Dale Rescue Rangers. Any chipmunk or rabbit cartoon character, really. Well, minus the ugly ones. I can't be that self-deprecating.
I suppose Chris Brown, maybe his skinnier, not as rich, gay, and older first or second cousin. I don't see it, but others have. Like some little boy who ran behind me yelling "Chris Brown! Chris Brown!" during All-Star Weekend earlier this year. Or the waiter who spotted me a few days after "the incident" and promptly told me (while jumping), "Man, I thought you were Chris Brown! I was gonna put you in a headlock and say, 'Don't Touch That Girl!'" Oh and that bus driver, who greeted me with a big ass grin talking about, "CHRIS BROWN!" Negro, just take me home. Bad enough I'm on the fucking bus.
I know someone personally is going to be thinphobic and suggest Skeletor. However, I'm too selfish to take that away from Marc Anthony. Compromise: Can I at least be Skeletor after he left anorexia camp?
Trick or treat, y'all.
Sidenote: Once a friend told me that Jazmine Sullivan sings like she smells (his words, not mine – I love her), so I did a spinoff post at the time suggesting what others might smell like based on their voices.
For example, Ne-Yo sings like someone that wears White Diamonds. Check it out if you've enjoyed this post.
We're done here. Those of you who are dressing up please try to make sure the rest of us can tell. Over the weekend, I spotted someone who looked like his costume was in honor of Master P. A moment later I was told, "No, that's Saturday." Try not to confuse others, folks. Happy Halloween and shit.