1. Is this supposed to prove it's real?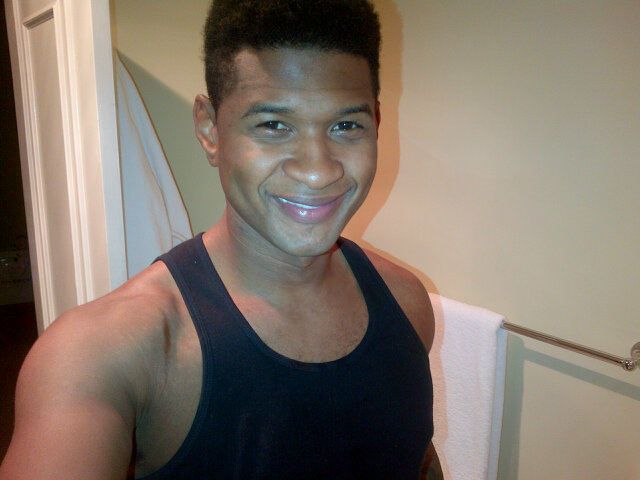 2. Am I wrong for looking at this picture and instantly hearing: "In the criminal justice system, sexually based offenses are considered especially heinous. In New York City, the dedicated detectives who investigate these vicious felonies are members of an elite squad known as the Special Victims Unit. These are their stories?"
3. In a screaming contest, who do you think has the biggest chance of busting your eardrums: Tasha Smith or Jennifer Hudson?
4. Who thought it was a good idea to schedule Michelle Obama to appear at a NASCAR rally?
5. Do you think Beyoncé knows just how much more powerful a lot of her stans are feeling after this?
6. When you really think about it, isn't Toni Braxton just as extra as her sister, Tamar, only in a lower volume?
7. Did the back of Kimbella's head deserve that train ride to the hotel room floor?
8. Do you ever think Lady Gaga stops and laughs about having all of these girls dressing like fashion victims from the future?
9. Since they've proven time and time again to be quite the hip-hop head, do you think Selena Gomez and Taylor Swift greet each other with a Rick Ross grunt?
10. Can we give Tina Knowles a round of applause for showing the best of jigs after 50?
11. If the Pine Sole lady isn't causing social media network scenes over commercials, why won't Tyrese let this go?
12. Will someone explain to Jackie Christie that only she can hear the villagers that live inside her head?
13. Is Christina Aguilera hiding Mandy Moore in her stomach?
14. Why is Lil' Romeo telling us to go to trade school?
15. What is exactly is going on in Amber Rose's Smirnoff vodka commercial?
16. Baseball Wives: Why?
17. What are the chances that on her sophomore album we'll get the Nicki Minaj we knew before she started hanging out with Judy Jetson?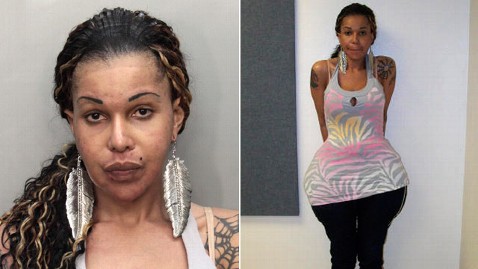 Florida police on Friday arrested a person suspected of administering dangerous and illegal butt-boosting shots – injecting at least one woman with a cocktail of substances including cement, glue and tire sealant.
18.  Is it ever that serious?
19. Are we really going to get that new D'Angelo album?
20. Is the miracle in these Dr. Miracle commercials supposed to be us pretending that we can't spot the weaves in these hair ads?