1. Did you all really expect someone named Beyoncé to give her child an average name?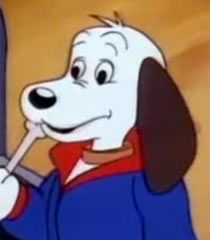 2. Doesn't the idea of Drake issuing threats on wax seem like a Pound Puppy trying to enter a dog-fighting match?
3. Of all of God's wondrous creations, why in the blue-sky fuck do people think the deity is obsessed with the Denver Broncos?
4. Is that Shit ___ Says trend going to die soon or do we have to wait for "Shit Deaf People Sign When The Chinese Carry Out Gives Them Beef Lo Mein Instead of Chicken" first?
5. So if the stories of Chrissy Lampkin having a history of dating nothing but D-boys are true, does that make her the Evelyn Lozada of the kilo world?
6. Which will prove itself to be more annoying this year: Illuminati chatter or babbling about the Mayans and the end of the world?
7. If we locked Rick Santorum in a room with Rick Perry, how long would it take those two to support same sex marriage?
8. Instead of taking a vow of silence from the press, wouldn't Chris Brown be doing himself a bigger favor if he made that pledge about social media?
9. As great a show as Downton Abbey is, isn't it a reminder that the British monarchy consists of a bunch of high saddity folks into inbreeding?
10. Do men not know how creepy it is to refer to someone as daddy in this context?
11. Why are folks acting like Spinderella didn't have a point about celebrities getting away with claiming job titles other people actually worked hard to have?
12. Even if she rerecorded every hit song Janet Jackson ever recorded, at this point wouldn't Ciara still need Jesus' face and Aaliyah's old eye patch to at least see her next album go gold?
13. Can Brandy and D'Angelo get a move on releasing the new singles?
14.  How long do you think it's going to take for Fat Joe to be struck by lightning?
Citigroup Replaces JP Morgan as White House Chief of Staff
15. Is this Gawker headline not simultaneously the best header and dismissal of Pres. Obama's "socialism" criticism ever?
16. Do you think a psychiatrist reacts to a Kanye West Twitter rant the same way a stan does?
17. Isn't It's Brad Brad World like the best show ever? Or is that Downton Abbey?
18. Why are Ashanti and Estelle releasing Mary J. Blige songs and Mary J. Blige isn't?
19. Is it Mob Wives or the Ultimate Mafia Fighting Championship?
20. Can you please go see Pariah?