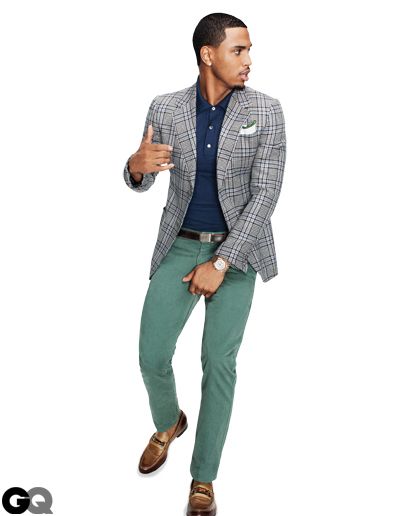 When I flipped through GQ and spotted Trey Songz dressed mighty sharp, I welcomed the challenge to not make my instant impure thoughts put on a show in public on a late Sunday morning. Then I took the issue home and had some other feelings about the words that actually accompanied the shoot. And so, finally, I've gotten the chance to write about them.
A preview:
Much of contemporary R&B, and specifically, what we hear on the radio, makes me want to bang my head on my desk and take refuge in old works from Mary J. Blige and D'Angelo. How do I hate thee? Let me count the ways.

There's love often being depicted with the kind of disdain typically reserved for a cold sore. When it comes to sex, it continues to be treated like a commodity you have to barter for by way of organic jumbo shrimp and expensive stiletto heels (which might lead to the aforementioned perpetual blemish). Likewise, it might have seemed like such a great idea at the time two decades ago, we don't always need a rapper mouthing off a bunch of totally unrelated bars on a song.

And why are we always in a club? I am all about the pop, lock, and drop, but damn, I know these singers have seem at least one or seven troubling news headlines in their Twitter feed. How much escapism does one generation need?
Read more here.
P.S. Good gay loving God, Trey looks great. Marvelous even. I said that in Snagglepuss' accent. It's more fun that way, dig.