1. Who would've thought that Baloo would make it this far and become the country Nell Carter?
2. Why do I get the feeling that Miguel is going to spend much of his career trying to convince us that pussy is his?
3. Isn't it interesting how gay Black male vernacular is everywhere yet the behind it all, not so much?
4. Don't y'all know it's time to cut this out?
5. Under all her wealth, wisdom, and hair she swears isn't a weave, is Oprah hiding a few feathers?
RELATED: I Need Answers, October 2012
6. Why would anyone spend $250 for an album full of songs sang by Rihanna?
7. Should Brandy have given reality TV another go?
8. What's cornier: Drake's screen name or his coat made of Chewbacca?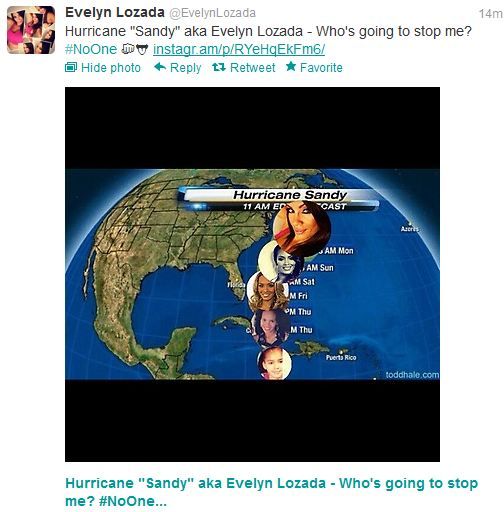 9. Evelyn Lozada is dead set on being hated, huh?
10. As it relates to trying to maintain nominal levels of fame, is Neffe now the little engine that shouldn't?
11. If your claim to fame was something that happened in 1993, isn't it time to abdicate your "I Can Be A Bitch Just Because…" crown?
12. Why is Diamond acting like she's too good for Love & Hip Hop: Atlanta again?
13. Will someone please explain to Debra Lee that just because a given show isn't showing anything but ass cheeks that it doesn't automatically deserve applause?
14. Can select BET critics stop pretending that Uncut was on all day, everyday at one point and that the network hasn't at least tried to diversify is content in the last several years?
15. Instead of publicly bitching about how "angry" Black women appear to them, can the men of D.L. Hughley's ilk at least bother to figure out why that is versus being a stereotype pusher?
P.S. Who hurt you, D.L.?
16. Will Donald Trump ever shut his stupid ass the hell up?
17. Despite whatever these hack-happy political pundits are saying to fill up space and collect a check, haven't we seen enough clues to conclude that Mitt Romney is about to catch the electoral fade?
18. Should Zoe Saldana go ahead and call Flex Alexander now to get a preview of her future?
MORE: Zoe Saldana as Nina Simone? Not Even Half the Problem
19. What happened, Mya?
20. Which circle of hell should this sum'bitch go to?