1. How many more "I dislike Beyoncé" pieces does the Internet need and isn't it hard not to laugh at the mentally-challenged writers behind them?
2. Why do men like Ray J insist on behaving like they piss with a pinky finger versus a python?
3. Can someone inform Ms. Drama of VH1's The Gossip Game that we already had a Tiffany Pollard and one was enough? Ditto for Married To Medicine's Mariah, and her spirit animal, Tamar Braxton mid-tantrum?
4. How hard did Martin Luther King Jr. have to hold Harriet Tubman back from leaving the gates of heaven to go upside LL Cool J's head?
5. Isn't Chris Brown singing "I'm not dangerous" kinda like R. Kelly boasting about his love of older women?
6. What is it with Miguel talking about Frank Ocean as if dude stole his ruby red slippers?
7. Who gave Eve the impression that pop tunes was the way to go for achieving a rap comeback in 2013?
8. Isn't Young Jeezy's "R.I.P." the best example of "old nigga rap" in a while?
9. How old is too old to bop down to the OMG Girlz?
10. So I'm guessing another major reshuffle is due for Love and Hip Hop: New Jersey New York?
11. Will someone explain to that cross-dressing, mommy-issue suffering, sexually repressed, judgmental, bullshit ass Tyler Perry that HIV is not nor should it be sold to the masses as punishment?
12. Doesn't it feel like R&B female singers – minus the ones singing about cocoa butter anyway – are due for an awesome year?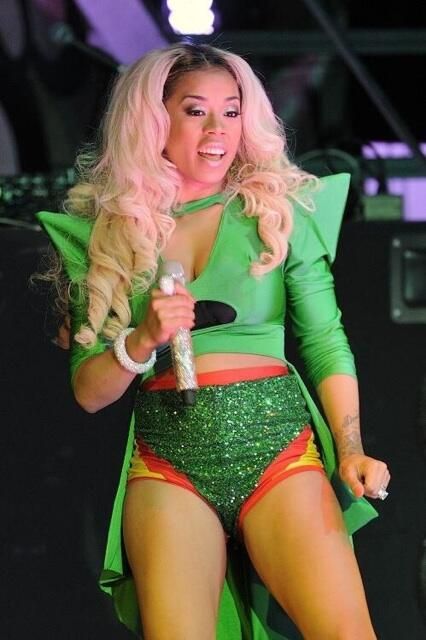 13. Has Keyshia Cole been going through Nicki Minaj's Goodwill box for tour costume ideas?
14. Can someone give me the email address to Ciara's speech coach? I have some hate mail to send. Live from the land of Valley Girls.
15. Between Derek J slamming natural hair and A$AP Rocky offending Black women over their preferred shade of lipstick, how about fashion queens far and wide start thinking a wee bit more before they speak?
16. Did Lauryn Hill figure out a tax back plan with Uncle Sam or is she still due to become the host for Def Prison Poetry for the next three to five years?
17. Should I expect American Idol contestant Candice Glover to become like Fantasia, minus the baby mama anthems, illiteracy, and married boyfriends?
18. Why does it seem like I have more frequent birthdays (ahem, it's today) than new episodes of Scandal?
19. Isn't T.I. and Tiny: A Family Hustle more like trap Beverly Hillbillies than it is a nouveau Cosby Show?
20. Brother, can you spare a new Beyoncé single?