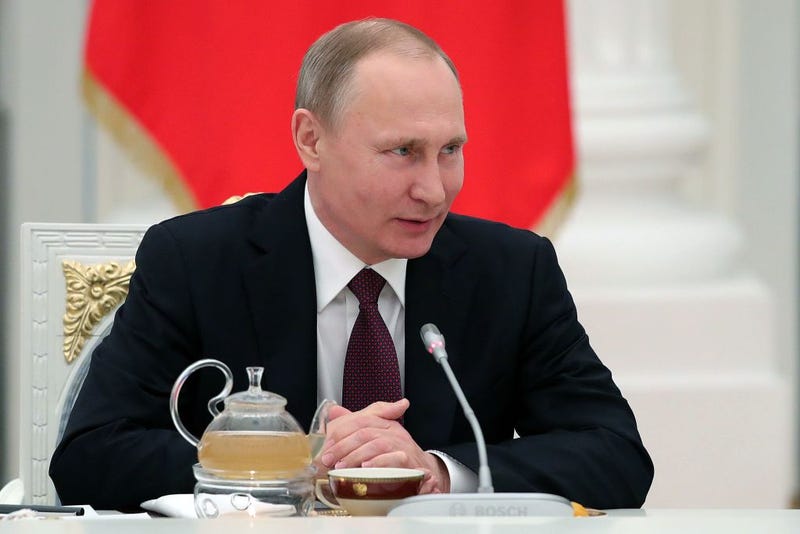 No shade to the Kremlin, but if you have to pay for a psychological dossier on Sunkist Stalin, there's a reason Muva Russia has gone from global superpower to Broke-Bitch Nation. Yes, such a declaration may lead to my emails being hacked, my nudes being spread like a dope Spotify playlist and God knows what else, but the truth is the truth, любимая. According to the Google, that's "beloved" in Russian.
This week, various news reports, including one from
NBC News, claimed
that a psychological makeup on 45 was being prepped for Russian President Vladmir Putin. According to the preliminary findings, the new American president is "a risk-taker who can be naive," according to "a senior Kremlin adviser." Other revelations include that 45 "doesn't understand fully who is Mr. Putin—he is a tough guy."
No. 45 doesn't know a lot of things, including the basic functions of the U.S. government; the Constitution; how anyone not white, male, well-off and boosted by nepotism lives; and anything that requires the intellect of someone above a fourth-grade reading level. Oh, and apparently "many in the Kremlin believed that Trump viewed the presidency as a business."
I wonder whether this dossier—compiled by retired diplomats and Putin staff members—also tells us the color of the sky.
Its intent, it is said, is to properly prep Putin for his first meeting with 45. However, considering the growing evidence that 45 is the mutt he helped housebreak into the White House, you would think he would already be quite familiar with a man who literally is inescapable within media. What else is there to learn about an erratic narcissist who's never shown allegiance to anything besides himself and maybe his daughter?
I'm not in the habit of assisting comrades, but since I've always wanted to play redbone Frasier Crane for a spell, I'd like to help out.
Read the rest at The Root.