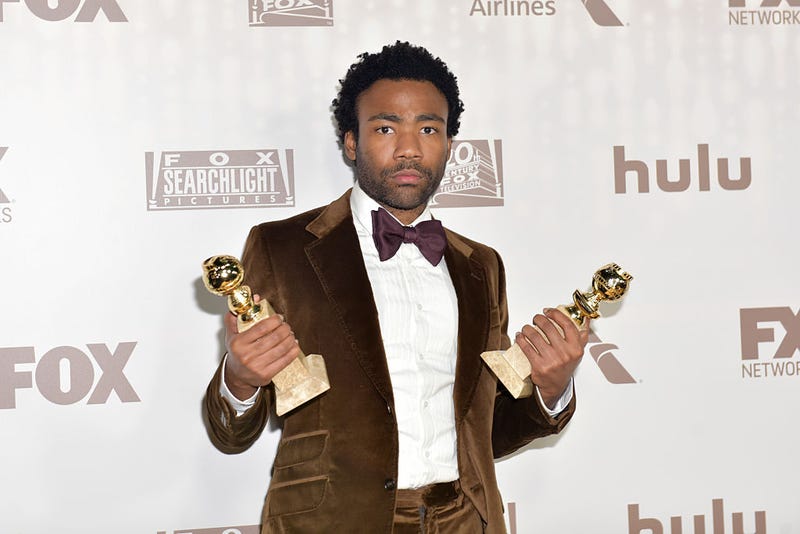 Earlier this month, Nielsen unveiled a study examining the broader appeal of black-led and/or -focused content—particularly in television. It begins with acknowledgment that black people play a pivotal role in shaping various sectors of popular culture in the U.S. In its findings, "73 percent of non-Hispanic whites and 67 percent of Hispanics believe that African Americans influence mainstream culture." Congratulations to all who can clock the obvious without complication.
Now, as the report shifts to its specific focus, Nielsen notes, "Several programs with a predominantly black cast or a main storyline focusing on a black character are drawing substantial non-black viewership."
Examining 2016-2017 television, the study finds:
With 89 percent non-black viewership, This Is Us, NBC's Golden Globe-nominated ensemble dramedy, includes Sterling K. Brown as a black businessman raised by white parents and tackles topics such as drug addiction, racism, homosexuality, alcoholism, adoption, obesity and cancer.
ABC's hit sitcom Black-ish follows a father and husband (Anthony Anderson) who's trying to create a sense of black cultural identity for his affluent family of four and has 79 percent non-black viewership. Tracee Ellis Ross, who plays his wife, won the best actress in a comedy series Golden Globe for her role.
Three-fourths of the viewers are non-black for Secrets and Lies, the ABC crime drama that revolves around the biracial heir (Michael Ealy) to a Charlotte, N.C., equity firm and the murder of his wife.
ABC's How to Get Away With Murder is the Shonda Rhimes hit drama starring Academy Award-winner Viola Davis as a criminal-defense professor who gets entangled in a murder plot. Sixty-nine percent of the show's viewership is non-black.
Sixty-eight percent of viewership is non-black for ABC's Scandal, a Shonda Rhimes "ShondaLand" thriller featuring Kerry Washington as a media consultant to the president.
With 63 percent non-black viewers, Fox's Pitch is a dramedy about the first woman, a black woman, to play baseball in the Major Leagues.
Insecure is the HBO original comedy series co-created by Golden Globe-nominated Issa Rae. Inspired by Rae's popular web series The Misadventures of Awkward Black Girl, viewership is 61 percent non-black.
Half of viewership for the newcomer Atlanta is non-black. The show, a Golden Globe-winning comedy-drama on FX created by and starring Donald Glover, centers on two black cousins navigating the Atlanta rap scene.
Based on the tone of this study, one is supposed to find this encouraging.
Indeed, of its findings, Andrew McCaskill, senior vice president, communications and multicultural marketing at Nielsen, says:
Much of the American narrative lately has focused on a growing cultural divide. But Nielsen's data on television programming show something different. Storylines with a strong black character or identity are crossing cultural boundaries to grab diverse audiences and start conversations. That insight is important for culture and content creators, as well as manufacturers and retailers looking to create engaging, high-impact advertising campaigns.
Respectfully, presenting data that reveals that black-led television shows have crossover appeal is akin to other Earth-shattering news like: Popeyes biscuits taste like heaven in your mouth; there's nothing like being debt-free; and dick too bomb.
There's nothing remotely revealing about this information. The same goes for the study's noting that shows with a majority black audience like Empire can manage to still "propel a show to Emmy-nominated, award-winning mainstream success."
Yes, Taraji P. Henson is a Golden Globe-winning, Emmy-nominated actress thanks to her role as Cookie Lyon on Empire, but you know who long ago met this feat? Jackée Harry, who remains the first and only black woman to win an Emmy Award for Outstanding Supporting Actress in a Comedy Series. She won for her role as the original Instagram model Sandra Clark on 227. 227 was a show about working-class Negroes in Washington, D.C., before the white folks took over and put bike lanes on Georgia Avenue near Howard University.
So, am I supposed to be thrilled about this news that could easily have been packaged with the hashtags of #TBT or #FBF? Sorry, Nielsen, but I do decline.
Read the rest at The Root.