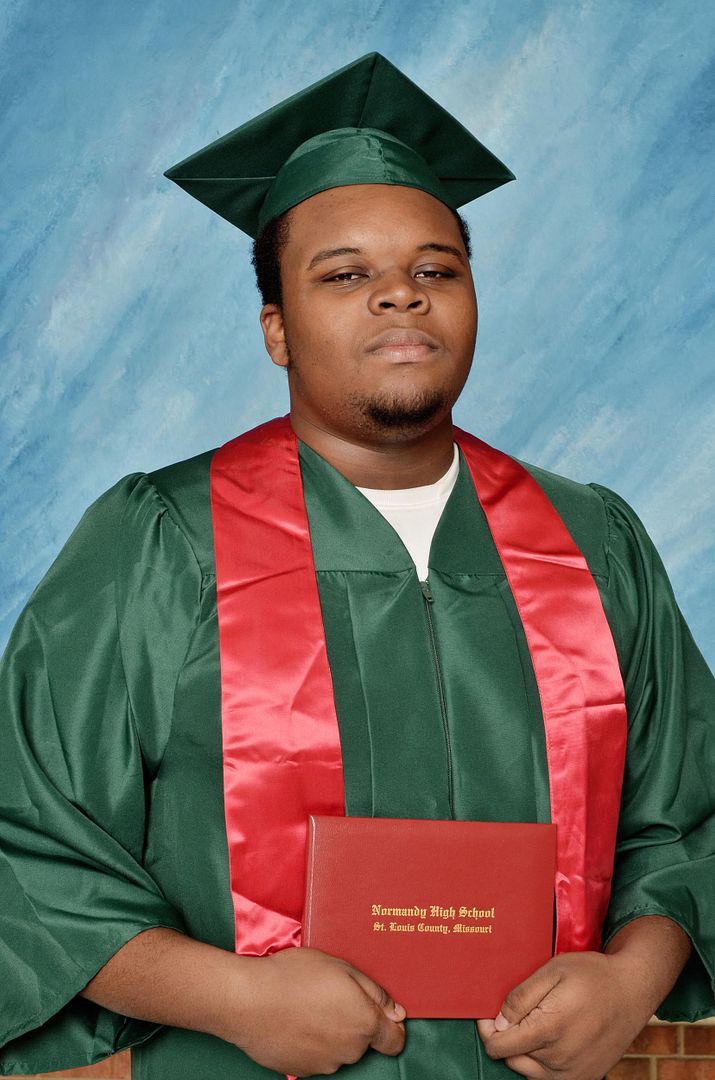 For a few weeks now, I and presumably other writers like me, have been asked to brace ourselves for this moment and to have our thoughts ready. These thoughts were mostly centered on this question: "If they decide not to indict Darren Wilson, what do you think should come next?" My answer remains the same: I don't know.
What I do know is that Michael Brown's killer shot him while he was unarmed and though the narratives of how that conclusion came to be have varied, the reality remains that if you are young and you are Black, you are 21 times more likely than whites to be shot dead by police. After that, your reputation may have to die, too, to uphold your killer's name.
With this jury decision comes yet another reminder of how little many care about Black life. I'm not sure what's next and none of us are being given enough time to consider our options. It's already happening again.
On Saturday evening, 12-year-old Tamir Rice was shot and killed by a Cleveland police officer outside of a city recreation center. The officers who answered the police call about a "male threatening people with a gun" – a first-year rookie and a 10-year department veteran – "have been placed on administrative leave pending the results of the department's investigation." Rice was carrying a BB Gun and I have no faith in the department's investigation.
Not even little Black kids are safe from a police officer's biases and bullets.
And when Black people are rightfully angry about it and peacefully take to the streets, somehow the victims get categorized as the agitators. Missouri Governor Jay Nixon set an unnecessary tone when he issued a state of emergency and activated the National Guard before the grand jury's announcement. Earlier today, Nixon held a press conference where they effectively pleaded for the protection of property to people disheartened and rightfully angry with the police for stealing lives.
Over the weekend, President Obama did not help matters as he told ABC News that no protestor should use their right to express their views "as an excuse for violence."
The police are the ones committing acts of violence and it is law enforcement agitating otherwise peaceful protests.
Worse is when Obama refuted Congressman John Lewis' (D-GA) assessment that Ferguson is a "turning point" for the modern Civil Rights movement, comparing it to the march on Selma.
Mr. President, you don't get to tell someone who was at Selma, or what is or is not like Selma. Moreover, to dismiss the role systematic segregation and discrimination plays in today's culture of police brutality is to be willfully obtuse. Just look at Darren Wilson, a former member of a police force that was disbanded due to racial tensions, and a soon-to-be-retired member of another police force that has its ownreported issues with "officers' training and racial sensitivity."
America is not Disneyland; don't bother trying to convince any of us otherwise.
As if this reality were not harsh enough, the manner in which the announcement that Darren Wilson would not be indicted made it all the more infuriating. While delivering his remarks, St. Louis County prosecutor Bob McCullouch ever so condescendingly faulted the media and social media for…daring to care about Black life or not allowing them to quietly sweep Michael Brown's life under the rug? At one point, McCullouch declared, "The real villain is the 24-hour news cycle."