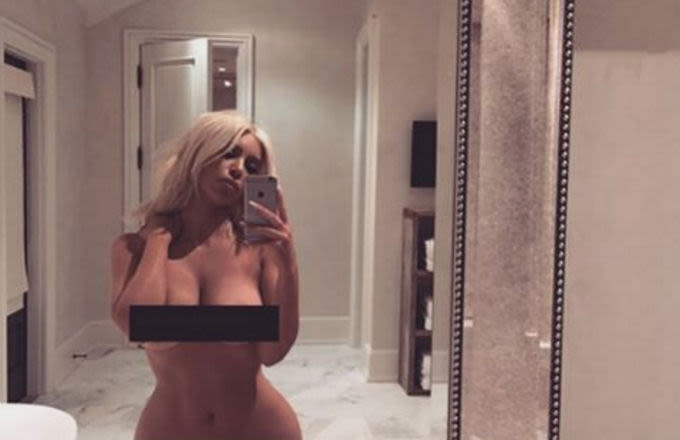 Of all the fairy tales that I've heard in my life, my least favorite is, "If you don't have haters, then you're not doing anything."
This sentiment was echoed recently by Canadian musician and performance artist Peaches about Kim Kardashian's nude selfie during an appearance on The Nightly Show with Larry Wilmore. Like many modern fables, those folks in the hippity hop culture are responsible. I think I first heard of "haters" on Eightball and MJG's On Top of the World album.  More than 20 years later, I'm still hearing about haters, and I wish people would talk about the subject more thoughtfully and honestly.
For one, most people do not have hordes of people hating on them. Sure, Beyoncé is twirling on those poor unfortunate, tasteless souls who loathe her brilliant existence, but she made B'Day. Did you? I didn't think so. The same goes for other famous people whose success breeds resentment among the petty, wack asses of the world. Even so, folks tend to forget that sometimes people hate your fucking ass for very good reasons.
Do you know why people hate Donald Trump? He's a demagogue. He's a bully. He wants to build a stupid, pointless wall. Excuse me, he wants to build a stupid, pointless, big, BEAUTIFUL wall.
Do you know why reality television villains like Kenya Moore have detractors? It's 'cause she's annoying, overly dramatic, and unnecessarily antagonistic.
Do you know why some folks don't rock with Kanye West anymore? Look at his Twitter tirades.
In Kim Kardashian's case, some people dislike because of what she represents: shallowness. I don't dislike Kim Kardashian. I like her overall. That said, I hate that sexism and patriarchy overshadowed legitimate gripes about her narcissism. Not everyone's annoyance over the nude selfie she shared on social media can be attributed to her being a wife and mom. Some just felt, "Girl, you're still on this wave? I've seen your naked body more than I have my own."
Like, I don't care if Kim Kardashian is naked. It is her body, she is free to do whatever she wants with it. I imagine I'll be seeing her body over and over again until she takes her very last selfie before going on to glory. I don't have a problem with nudity as a means of expression, but there's something terribly boring about Kim Kardashian's method of attention-grabbing overall. I find her tweeting random naked selfies taken a year ago to be as mundane as the color palette Kanye West dresses her in. The same goes for many of the things that are essentially part of her shtick as a reality star.
Then again, if it ain't broke it, why fix it? It works for her. It will continue to work for her. She's still in the club doing the same old two-step, though.
Moreover, while I agree with her essay about her right to be sexual as a mother and wife, I find it funny that she never clocked her family's own bad habit of using a woman's sexuality against her, i.e. Khloe Kardashian invoking Amber Rose's past stripper job. So not only do some of us yawn, we also clock what feels like hypocrisy.
To suggest that any valid critique can be dismissed with she's doing something right 'cause people are talking is silly.
Now, to those reading, do you know why some people in your life might hate on you? You're probably a terrible person. You can convince yourself that you must be doing something right because some cannot stand you, but that's a very hollow way to view reality.
Read the rest at Complex.