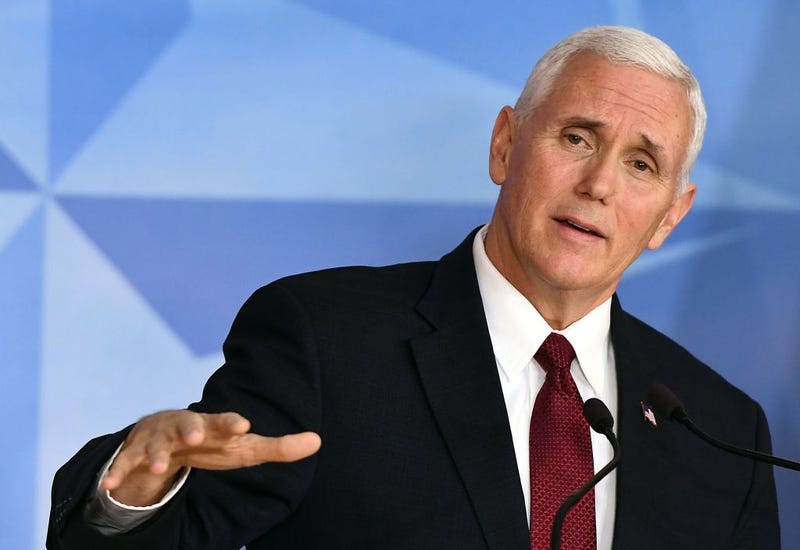 Mike Pence is Lucifer if instead of creating hell after being drop-kicked out of heaven, Lucifer decided to land in Indiana and become a politician.
Pence is nothing more than ugliness presented with pleasantries. Some appear to find that impressive—at least in comparison with President Minute Maid Mao. This is akin to arguing that Jeremih is Luther Vandross Jr. because he sings better than the man behind the "
Why You Always Lyin'
" video.
Everyone has the right to suffer from the bigotry of low expectations, but when it comes to speaking on Pence's political work—specifically with respect to fighting HIV/AIDS—you best be informed before offering undeserved praise.
Last weekend, Bono met Pence at the Munich Security Conference and championed Pence for helping to get the President's Emergency Plan for AIDS Relief passed in 2003 and then renewed in 2008.
Bono told Pence
, "Twice on the House floor you defended that. That's how we know you, and we really appreciate that." In response, Pence said, "It was an extraordinary historic accomplishment, and you played a leading role in carrying it forward."
Bono then jokingly referred to Pence as "the second-busiest man in America." Somewhere, Stephen Bannon, Sean Spicer, Kellyanne Conway, Jared Kushner, Reince Preibus and Ivanka Trump's declining businesses are all saying, "Bitch, you tried it."
No one can question Bono's commitment to fighting AIDS in Africa. However, if one is dedicated to battling AIDS all over the world, why would anyone salute a man whose stubbornness helped create the worst HIV outbreak in his state's history as governor? In 2013, then-Indiana Gov. Mike Pence slashed public health spending, which led to the closure of Planned Parenthood in Scott County—the only facility that provided HIV testing in that county.
Then, in 2015, HIV was spreading at alarming rates among intravenous drug users in a rural area of the state. Local, state and federal health officials all urged the governor to allow clean needles to be distributed to help thwart the outbreak. Pence
initially refused to allow needle exchanges
because he believed they helped spread drug use. It would be months before Pence changed his mind, and even then, it was insufficient.
Read the rest at The Root.